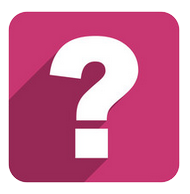 Ask a Question
1010 West 9th Street
Austin, TX 78703
Doctor Rating
Staff Rating
Patient Reviews
displaying 1-4 of 4 results
3
3
3
I've been with Dr Edgerton for a few years and am still so pleasantly pleased after a consultation with him. We did a Zoom consult...he was so thorough and explained everything. He is the best physician I've ever had in terms of knowledge, caring and bedside manner!!! I would recommend his whole practice to everyone! They're the BEST!!

About Dr. Edgerton
Premier Health & Wellness (Medical and Medspa Therapies)
Dr. Edgerton (often called "The Hormone Whisperer" by his patients) is a board certified OB/GYN. His interest in bioidentical hormone replacement started years ago when he realized many of his patients were not improving with some of the standard medical regimens. Research and study led him to understand that there is a wealth of scientific literature to support supplementation with more natural forms of many medicines. He now feels he can best help his patients and add life to years as well as years to life.


He received his medical degree from Louisiana State University and completed his training at the University of Texas in Houston. Dr. Edgerton and his family have lived in the Austin area since 2005. His outside interests include sports, exercise, family, friends and nature.