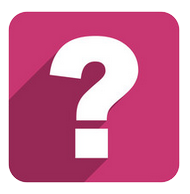 Ask a Question
3305 Northland Dr.
Suite 515
Austin, TX 78731
HOURS
Mon-Wed, 8-5 & Thurs 7-4
Doctor Rating
Staff Rating
Patient Reviews
displaying 1-2 of 2 results
3
3
Patient Testimonials
Hello my name is Cynde... I had my smile makeover done with Dr. Mark Sweeney at Austin Dental Spa. If you want to see the most amazing dentist on the planet, you have to go and ...

Read more
About Dr. Sweeney
Dr. Mark Sweeney has been practicing as a cosmetic dentist since 1979, and is known nationally for his expertise and artistry in smile makeovers. He created Austin Dental Spa with the discerning cosmetic patient in mind. He maintains his general dental skills by caring for several thousand loyal patients who won't let anyone else treat them. His easygoing demeanor and passion for dentistry puts people of all walks of life at ease while they are discussing or undergoing treatment.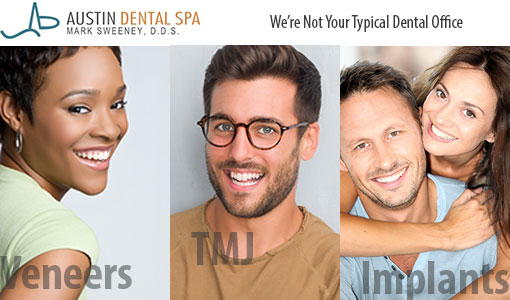 A graduate of the University of Texas at Austin (1975) and the University of Texas Health Science Center Dental School (1979), Mark began his career as a cosmetic dentist in Austin in 1979. While providing general dental care, his main passion was improving people's appearances through cosmetic procedures. Though modern cosmetic procedures did not even exist in the early years of his career, he improvised with the materials available at the time to whiten, reshape, and replace front teeth to give people the smiles they dreamed of. Now, Dr. Mark Sweeney has become a renowned cosmetic dentist, and his Austin Dental Spa is equipped with the very latest technology. Dr. Sweeney excels at placing DURAthin® porcelain veneers and employs other state-of-the-art technologies to transform our patients' smiles. He has also established a reputation in Austin and beyond as a trusted sedation dentist, helping his patients relax during their treatments.
Dr. Sweeney has taken several hundred hours of continuing education, and studied with the leading cosmetic dentists in the country, and is a sustaining member in the American Academy of Cosmetic Dentistry.



About Dr. Slagter
Dr. Jordan Slagter grew up in a small town in central Pennsylvania, where her father practices as a general dentist. Jordan attended Penn State University, where she was a member of the Cross Country and Track & Field teams, and graduated in 2008.
After college, Jordan moved to Baltimore, MD for dental school, and graduated Summa Cum Laude from the University Of Maryland School Of Dentistry in 2012. After dental school, she completed a one-year residency in Advanced General Dentistry at the University of Maryland. Since earning her dental degree, Dr. Slagter has undergone numerous continuing education courses. This has included training for TruDenta® treatment to help patients with TMJ disorder. She has also trained under world-renowned dentist Dr. John Chao who invented and patented the Pinhole Surgical Technique™. Dr. Slagter is a certified PST™ dentist, offering the minimally invasive treatment to patients with receding gums.
Jordan enjoys all aspects of dentistry, with particular interest in cosmetic dentistry procedures such as porcelain veneers and smile makeovers. She is highly experienced at performing these as well as all other treatments offered at Austin Dental Spa, including dental implants. Since joining our team in the summer of 2013, Dr. Slagter has added greatly to our mission of providing the highest quality of care possible. As she continues to hone her skills, she looks forward to growing both personally and professionally at Austin Dental Spa.
We work hard with your insurance for every qualified payment. You should always contact your insurance company to get confirmation before doing any procedure. We also work often with Care Credit and take most major credit cards. There are also other payment options for those who qualify. Contact us if you have any questions.
512.931.3795