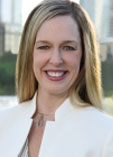 2610 South IH 35
Austin, TX 78704

About Dr. Hawthorne
Specialty: Cornea and External Disease Specialist; Cataract Surgeon, LASIK
hawthorne Born in Dallas, Texas, Dr. Kristen Hawthorne is excited to return to her home state to practice ophthalmology! Along with practicing general ophthalmology, Dr. Hawthorne is a fellowship-trained ophthalmologist who specializes in LASIK, complicated cataract surgery and corneal diseases of the eye.
Kristen Hawthorne online at Super Doctors visit superdoctors.com Dr. Hawthorne completed her undergraduate degree at Clemson University where she graduated Magna Cum Laude in Biochemistry. After studying abroad in Australia for one year, she returned to complete her M.D. at the Medical University of South Carolina in Charleston, South Carolina where she was elected to the honor society of Alpha Omega Alpha. After medical school, Dr. Hawthorne completed an internship in internal medicine in the Bay Area in Northern California. She then completed her ophthalmology residency at the University of Alabama at Birmingham and the Callahan Eye Foundation where she won awards for her research. Dr. Hawthorne then completed subspecialty training in cornea, external disease and refractive surgery at the Massachusetts Eye and Ear Infirmary, Harvard Medical School in Boston, Massachusetts, where she was honored with a distinguished teaching award by her peers.
Dr. Hawthorne performs the most current cornea, cataract and anterior segment procedures available, including corneal transplants (penetrating keratoplasty, endothelial keratoplasty and deep anterior lamellar keratoplasty), INTACS and keratoprosthesis. She specializes in treating patients with corneal dystrophies (including Fuchs dystrophy), keratoconus and corneal infections. Dr. Hawthorne has a special interest in treating patients with hereditary corneal dystrophies, herpes zoster, herpes simplex, ocular surface disease, corneal scars, failed corneal transplants, and both benign and malignant corneal and conjunctival tumors.
Dr. Hawthorne performs a wide variety of refractive procedures, including LASIK, PRK, limbal relaxing incisions, astigmatism correcting lenses, accommodating/multifocal lenses, refractive lens exchange and phakic IOLs. She has a special interest in post-refractive cataract surgery.
Dr. Hawthorne is a member of the American Academy of Ophthalmology and the American Society for Cataract and Refractive Surgery. She has presented at multiple national meetings and stays actively involved in corneal research.
To schedule an appointment with Dr. Hawthorne, please book an appointment online, contact Howerton Eye Clinic, or call our Appointment Line at (512) 443-9715 today.