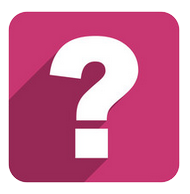 Ask a Question
300 Beardsley Ln.
Suite Bldg. E
Austin, TX 78746

About Dr. Echols
Dr. Jeff Echols has been a South Austin Dr of Chiropractic providing care for back pain, neck pain and headache relief to Central Texas residents for more than 25 years.
Dr. Echols is a Dr. of Chiropractic as well as a nutritionist, which allows him to offer natural, holistic care for his patients. He's provided chiropractic adjustments to people of all ages - from newborn babies to people in their nineties - and specializes in helping people get healthy and enabling them to stay that way.
Dr. Echols was born in 1957 in San Marcos, TX. He graduated from the Texas Chiropractic College in 1987 and has been married to his lovely wife Anna Maria for 27 years. He has been blessed with two teenage boys, as well. Dr. Echols loves playing tennis, fishing and the great outdoors. His whole family regularly receives chiropractic care and chiropractic adjustments.
Dr. Echols' Austin Wellness Clinic
Our Austin Wellness Clinic, Active Life Healing Center, is focused on providing you with total wellness through education on the benefits of chiropractic care, quality chiropractic adjustments, nutrition and weight loss counseling and massage.
No other chiropractor in Austin delivers the same type of education or services to achieve optimum wellness without drugs or surgery the way we do at Active Life Healing Center. What sets us apart is our focus on providing residents of Austin wellness through education and chiropractic adjustments to help with structural problems such as neck pain, shoulder pain, back pain and knee pain. We go even further by offering tailored nutrition counseling, customized weight loss services and massage to help Austinites get and stay fit, lasting wellness!
We hope you will choose Active Life Healing Center for your ideal Austin Chiropractic Care and total wellness maintenance.
We work hard with your insurance for every qualified payment. You should always contact your insurance company to get confirmation before doing any procedure. We work often with Care Credit and take most major credit cards. Contact us if you have any questions.
512.447.2422